About Anthony M Davis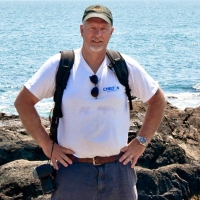 Anthony M. Davis is an internationally-published Photographer, Artist and Bestselling Author. He was selected as one of the Top-100 Travel Photographers in the World during 2015 to 2017. Additionally, he is a Board Certified Therapist and Leadership, Personal Success and Stress Coach.

He is drawn by textures, forms and styles of architecture, nature, the maritime realm, infrared, high dynamic range imaging, people and more. In the same way that the world and life around us is a living, changing thing, his work constantly shifts to new areas seeking opportunities to create images that draw feeling from the viewer.

Life is not a bus ride from one point to another, it is about leaving a positive impact to make the world a better place.